ADAPT PT/RC V 20 : Post-Tensioned and Reinforced Concrete Slab and Beam Design Software


Product Overview

Since 1981, ADAPT software's proven reliability and ease-of-use have made it the most widely used software for the design of post-tensioned slabs and beams worldwide. It is based on the Equivalent Frame Method of analysis and leads the user through a simple to follow, step-by-step modeling and design process. Its unmatched ability to speedily produce optimized designs and quantity take-offs in minutes have made it the tool of choice for design professionals seeking to complete their post-tensioned and reinforced concrete projects profitably and consistently on time. Designers of beam and slab parking structures, in particular, find ADAPT-PT/RC to be the best suited solution for their type of projects. And, ADAPT-PT/RC is widely deployed as a training tool for engineers new to the design of post-tensioning.

ADAPT-PT/RC V 20 Now Supports Explicit RC and PT Systems in One Model

Click here to read more about how the new ADAPT-PTRC lets you design both RC and PT sections in the same model and design pour strips more efficiently. This new version also includes the CSA A23.3-14 design code, XSL report option, and advances in the consideration of drop panels/caps in design.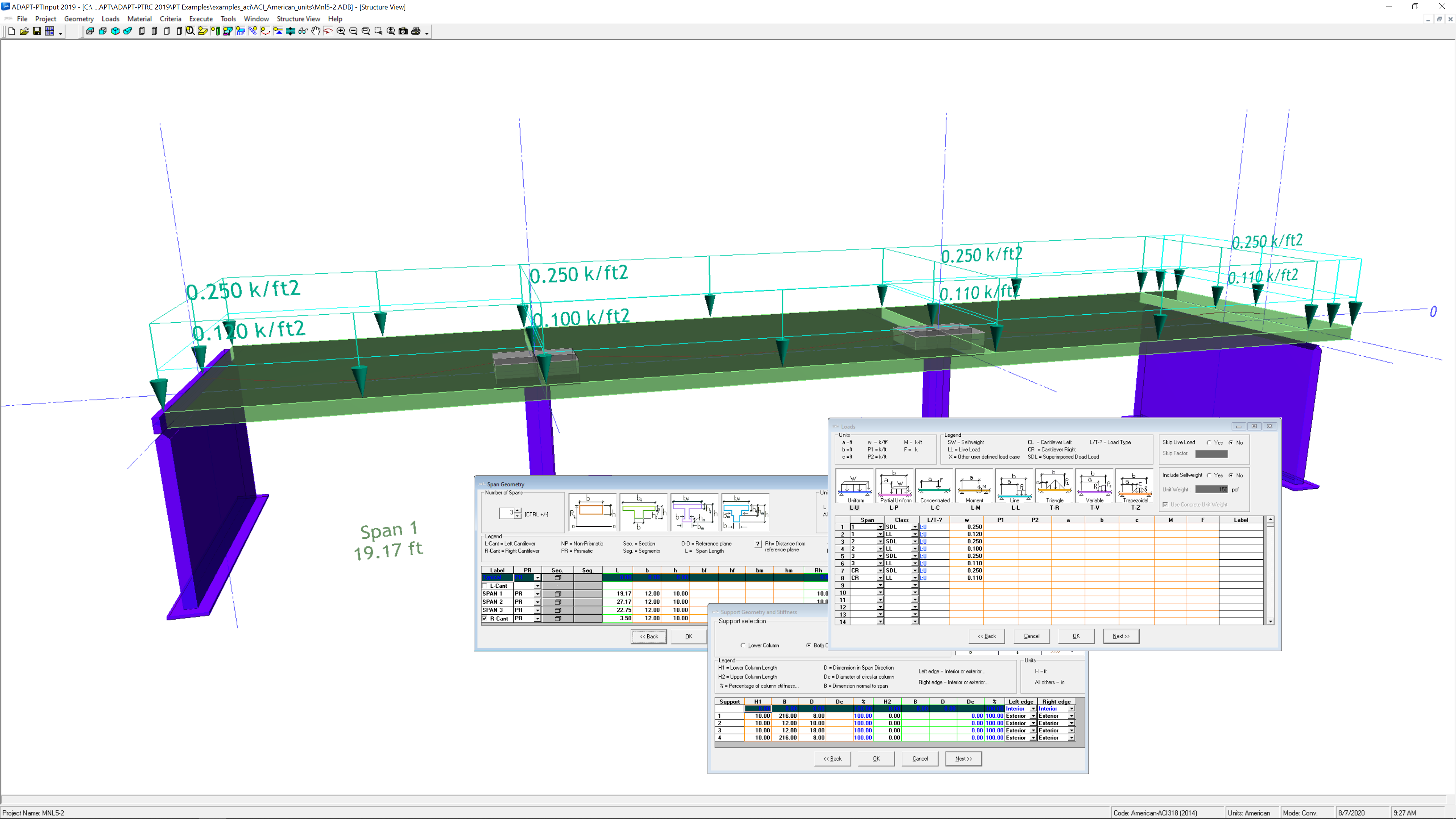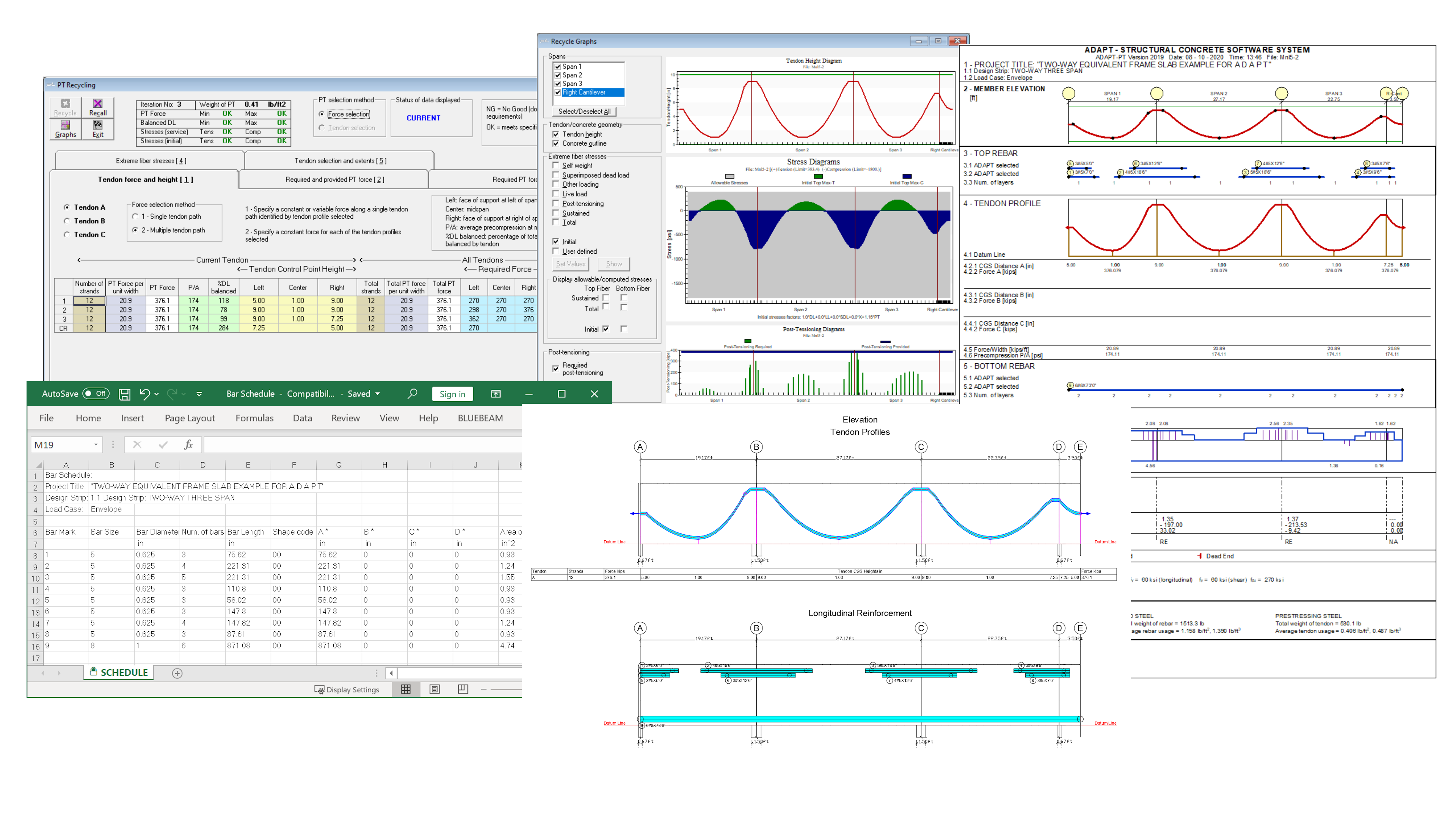 PT 2012: Improved Recycling Screen with Flexible Tendon Layout Option

PT 2012: New DWF Output Showing Tendon CGS, Support Heights or Chair Locations